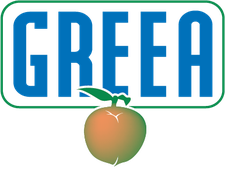 Reason #1
The Georgia Real Estate Educators Association (GREEA) is a state association whose mission is to promote high standards in the real estate education, amity among its members, and opportunities for professional development.
Reason #2
GREEA membership offers the opportunity for personal and professional growth.
Reason #3
GREEA recognizes and supports members who make notable contributions to the real estate education In Georgia.
Reason #4
Together with the Georgia Real Estate Commission GREEA offers the Georgia Instructor course (GIT).
Reason #5
Along with the Georgia Real Estate Commission, GREEA sponsors the Annual Educator School Meeting.
Reason #6
In GREEA, educators speak with an individual voice and are heard all over Georgia.
Reason #7
Access to the GREEA Membership Directory provides a daily connection to the people who "make it happen."
Reason #8
Our members are excited, supportive, and know that GREEA is a special organization.

New membership dues paid on October 1 or after applies through the following year. For example, if a person joins on October 14, 2023, that the member is considered a paid member in good standing through December 31, 2024.